Yoga Retreats in Portugal and Spain for Entrepreneurial women.
Daily yoga, amazing healthy food, breathtaking nature, inspiring women.
Meditation & Hatha Yoga Weekend Portugal

27. - 30. September 2019
A yoga retreat in Portugal offering you a place to disconnect from your busy everyday life and connect to yourself and other like minded woman entrepreneurs.
Yoga Retreat in Portugal
6.-13. April 2020
Yoga, meditation, beach, relaxation, health, organic food made by a private Chef, Lisbon, inspiration, amazing woman, fun and creative activities, friendship…this is what you are signing up for!
Yoga Retreat for mother and child in Spain
11.-15. June 2020
Enjoy a long weekend with your child in a family owned and led, child-friendly hotel at the beach in Spain, while twice a day your child is taking care of during your yoga and meditation class!
Disconnect 4 one week - Yoga Retreat Spain
2020
Master the art of life-work balance while enjoying a relaxing holiday in Costa Blanca. Disconnect from your daily life and create new paths for a mindful future.
Music & Yoga Retreat
Portugal
2020
With this musical weekend yoga retreat in Portugal, we create a space in the heart of nature, with musical activities, daily yoga & meditation. Details to be announced in autumn 2019.
Rest & Relax
We make sure that all our retreats are hosted in small, family-owned hotels. This way, we contribute to supporting small, local businesses, and we ensure the most personal service and experience.
Connect 2 Nature
Wherever we go, we will be surrounded by nature. We will spend time connecting to its majestic beauty, because it is the closest thing to our inner nature. Coming back to nature will calm your mind and reduce your level of stress. We promise you will sleep better, you will feel rested and relaxed. Soothed by its gentle touch, you will feel more inspired, awakened and happy.
Organic Cuisine
Fresh and wholesome food will be prepared at all our retreats by Chef Alexander Lange from Cook'n Home.
Stay creative & active
Yoga and Meditation are always on the daily program of our yoga retreats. Depending on the location and the focus of the trip, we will offer a wide variety of optional activities for the body and the mind, such as mandala drawing, cooking classes, golf course practice, horse riding, music, pottery, and cultural visits, to name only a few.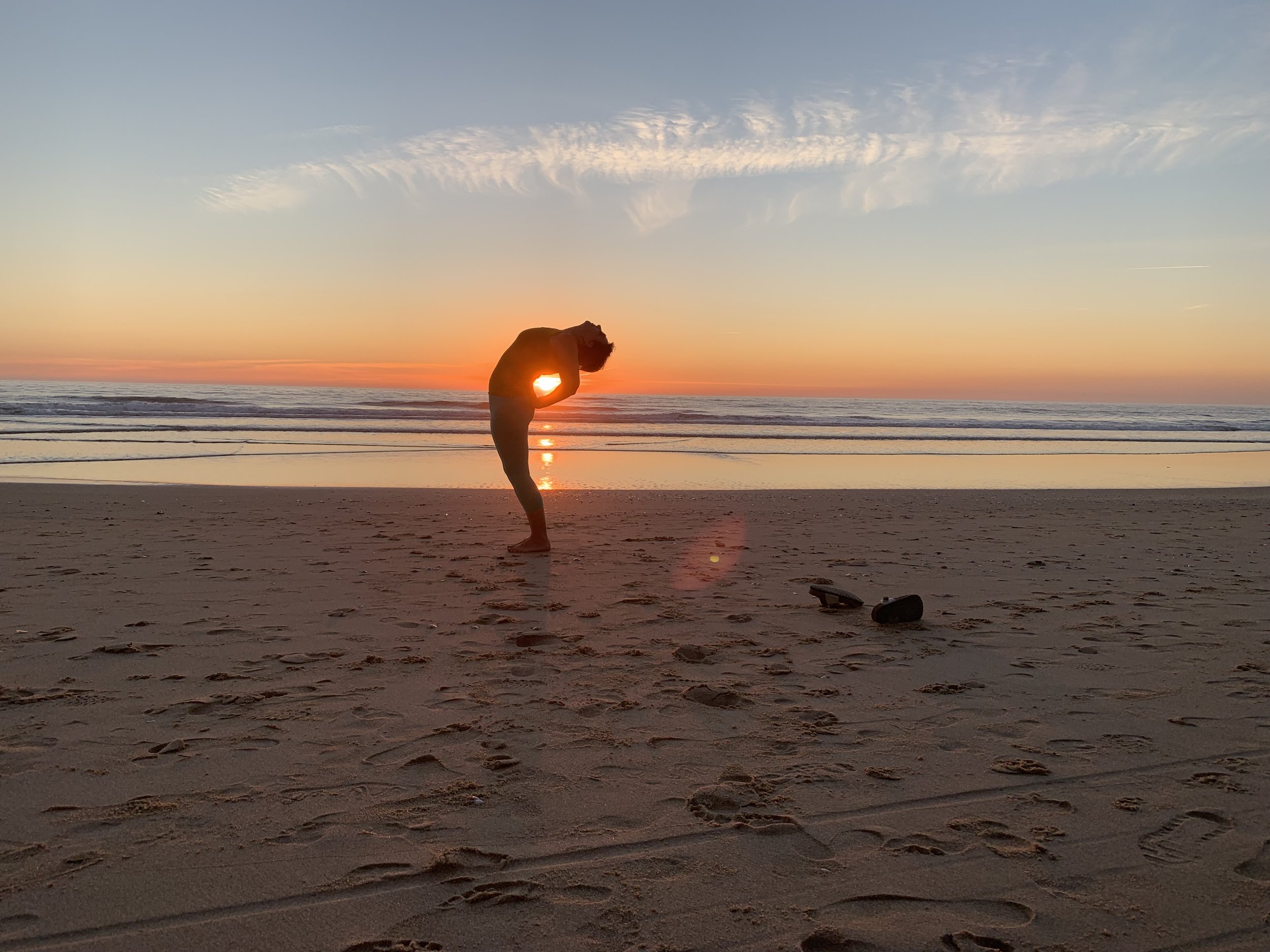 Who should join?
Do you feel guilty anytime you aren't productive enough?
You are not the only one! Entrepreneurs, including myself, face this situation on a daily basis.This is why so few of us take vacations or schedule in enough me-time to simply relax.
However, we do know how crucial it is to take a break from the hustle, and the tremendous benefits of a change of surroundings and rhythm.
Entrepreneurial retreats are the answer.

We design a space where you get best of both worlds: relaxing, taking a break, and, at the same time, feeding your projects through renewed inspiration and meaningful connections. It is the perfect opportunity to pause and recalibrate, focus on what's important, away from the bustle of your everyday life.
Disconnect from your duties, responsibilities, work, family, and just allow yourself to be, to feel, to listen and connect to like-minded woman entrepreneurs.
What to expect
Daily yoga and meditation.
Mindfully prepared wholesome food.
And, we have designed this experience so that it gives you plenty of freedom : free time for you to connect with the other women entrepreneurs, or have a walk by yourself in the surrounding nature. You stay in control of the experience and adapt it to your needs and desires.